ERVARINGEN VAN SACRED CHAMBERS DEELNEMERS
Ihapera Toka's experience in the Sacred Chambers On the 21st of January 2014 I re-entered the Sacred Chambers. It was my 16th birthday and I had high expectations because the last time I entered the Chambers, I asked my divine to become physical on my birthday, and lees verder…
An Indian lady went to the 2nd chamber in Berhampur, India: She had a lot of suffering, she was doing sevak (service work) standing outside, then she heard a loud sound from inside the chamber and immediately went inside. To her surprise, she saw a very bright divine light shining on her. After that she says, there is only memory left, no suffering anymore…..
Sacred Chambers experience at Mexico City Center I have no words to describe my feelings and emotions but I'll try. As soon as I got to Itzel's place, just by getting in the apartment I was able to feel the Presence. At the opening ceremony we chanted the Moola Mantra 108 times and lees verder…
Sacred Chamber experience of Swiss Trainer (former atheist) during initiation in India This is to share with all of you my experiences in the 3 Chambers in India. I attended the Special Deepening Process Nov-Dec 2013 at the Oneness University and I was part of the group selected to have the Sacred Chambers outside of India. Lees verder...
Sacred Chambers Experience in Atlanta, Georgia U.S. My experience today was amazing and started in the first chamber as soon as we began the contemplation. My 3rd and 4th chakras were buzzing the entire time. When I was in the 2nd chamber I thought I was imagining things lees verder…
Sacred Chamber process in Germany I asked in the 2nd chamber for the liberation of all psychological fears. Especially for the liberation of the fear of existence – the fear of having no money, the fear of having not enough money. This fear bothered me for a long time and lees verder…
Sacred Chambers healing in Taiwan March 17 – ‪I was diagnosed with  Nasopharyngeal Carcinoma (NPC) last November and I was almost broken down when I heard the news. Not to make my family worried, I'd pretended everything was fine but wept nearly every night in the quilt until I shared this with friends and had the opportunity to go through the Three Chamber Process. Lees verder…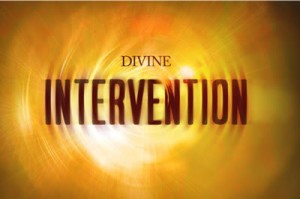 Ervaring van Beate Köhnen (Lelystad) over haar Sacred Chambers proces Afgelopen dinsdag deed ik voor de 2e keer het Sacred Chambers proces in het gastvrije huisje van Caroline in Haestrecht. Bij de 1e keer was ik verbaasd en prettig verrast hoe sterk de energie in beide kamers aanwezig was en ik was benieuwd of het nu heel anders zou gaan verlopen… Lees verder…
Wonder ervaring van Marga van Velsen in Sacred Chambers in Limburg De laatste 3 weken kamp ik met een probleem in mijn darmen en heup/bekken. Driemaal consult bij Internist. CT-scan en foto's. Ondanks de ongemakken en de pijn heb ik de weg naar de 3 Heilige Kamers gemaakt – dat ik er heilig van overtuigd was dat AmmaBhagavan zouden helpen. Lees verder…
Miracle healing from leukemia after the Sacred Chambers process in Singapore May 3 – From Thomas Koh Choon Kiang, Singapore Jan 2010 "I was first diagnosed with Leukemia and went through about 9 months of intensive chemotherapy as there was no match for a transplant, even amongst my family members. Lees verder…
The Divine Becomes Physical in Barcelona Sacred Chamber One girl came to the Sacred Chambers in Barcelona and asked God that she wanted to see her divine physicaly. Once the process finished she took the subway to go home and she saw Bhagavan sitting in front of her. She is new in Oneness so she doesn't have a great bond with Bhagavan. Lees verder…
New Zealand – April 28 ‪Namaste, Deep Gratitude and Love for the Divine hand at play throughout the Sacred Chamber Process today – something profound is happening for the people who go through this Divine Process – as facilitators we feel this. One woman shared: "I work with the youth… lees verder…
Taiwan, Peng Yung Chen, male child, 15 months – April 15, 2014 I'm the boy's mother. He is 15 months. After come back from Ching-Ming festival (tombs sweeping festival), he suffered from diarrhea and vomit for one week. He was out of spirits. We went to see many doctors and Shih-Fu (religious master for energy conflict or karma solution), but…  lees verder…
Health miracle in Germany, Sacred Chambers Hannover – April 27 Healing of eye disease After Sacred Chambers he can read witout glasses. The eye test at the optician shows that his eyes improved a full dioptre. His congenital limitation of his visual field has widened enormously. Now he can see details he never perceived before. His whole life changed to a great extent. He expresses his deepest gratitude to Sri AmmaBhagavan and Jesus. Jai bolo Bhagavathi Bhagavan Ki Jai!!!
Taiwan – April 20 ‪A 65-year-old lady: It was my second time to come to the three sacred chambers. I had a stroke before Chinese New Year and my right hand and right leg were paralyzed. All of my money including those my children gave me was taken away by someone. I was originally afraid that I had no money before. This was a big frustration for me so that I thought I had a stroke. Lees verder…
Experience of a 50-year-old lady – April 9, 2014 In the 1st chamber, I couldn't focus on what the guide said because a lot of thoughts in my mind were in disorder and I was not sure whether the three sacred chambers were helpful or not. I originally didn't want to come but my friend persuaded me to come. Lees verder…
HELP, MIJN DIVINE IS KLUSSER Dinsdag 21 januari 2014. Bij mij begon het proces al thuis vlak voordat ik voor mijn eerste keer naar de Sacred Chambers vertrok. Ik zat voor mijn altaar, deed arathi, zong de moolamantra en een paar andere mantra's en legde mijn handen toen op de paduka's om deeksha te ontvangen. Lees verder…
Terug naar:
Procedure Sacred Chambers proces
Sacred Chambers in lijn met huidige ICT ontwikkeling
Foto-galerie – verschijningsvormen van Paramatma
Foto-galerie – Srimurti miracles
Sacred Chambers locaties in Nederland